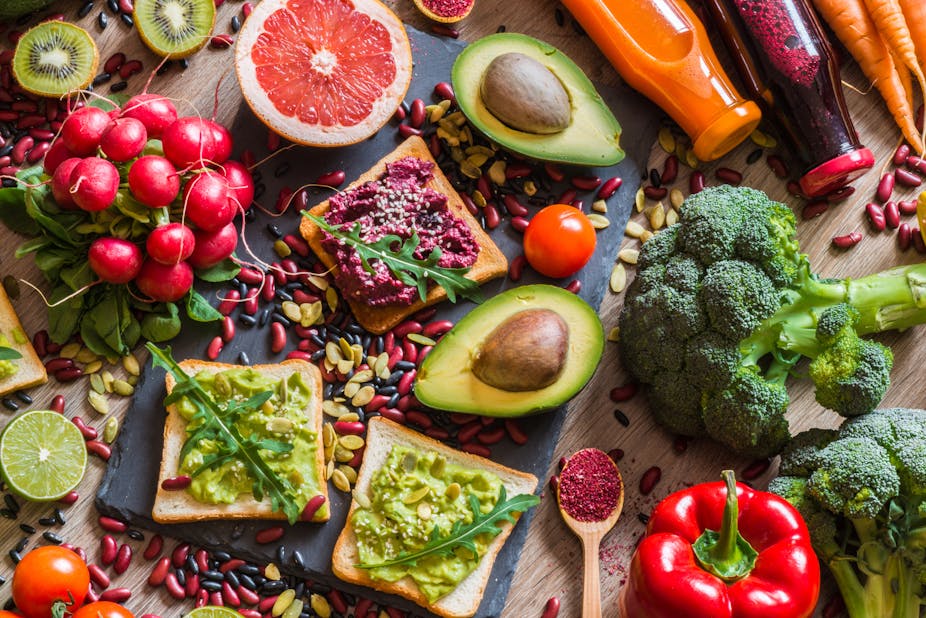 Just the other day, I was browsing newsstands near the grocery checkout line when a headline caught my eye.
Although I generally don't give much credence to gossip articles, this one happened to catch my attention.
Royal couple intends on raising child vegan.
That's right - the child of Meghan Markle and Prince Harry may soon become one of the first vegan members of the royal family.
Whether or not these rumors are true remains to be seen, but it did get me thinking.
If this diet is good enough for a newborn member of royalty, maybe it is the future of dieting.
Let's take a look at the vegan diet and what it entails.
Many people choose to go vegan due to ethical reasons, but in this article we will be exploring strictly the health related aspects of the diet.
WHAT is the vegan diet?
In short, the vegan diet is based on the assumption of not consuming any animal products.
The plant-based approach to dieting has gained increasing popularity in recent years due to its potential health benefits.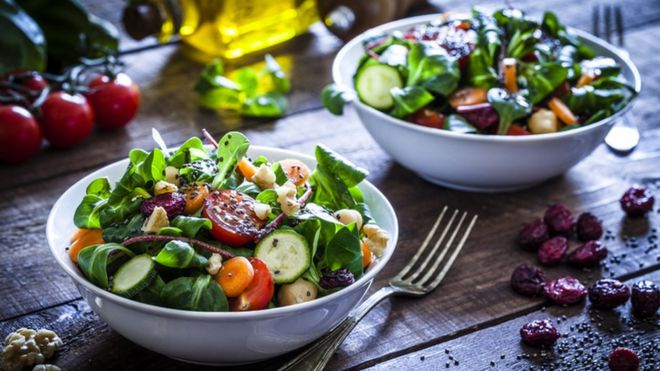 WHAT can I eat?
You can pretty much eat any type of food that does not contain animal products. There's tens of thousands of plant species that can be cooked and prepared in various ways.
Vegetables, fruits, legumes, and nuts can all be consumed as a part of a vegan diet. There are several other foods considered vegan you may not even be aware of - such as Oreos.
The typical vegan diet is high-carbohydrate, low-fat, and low-protein; however, the macronutrient ratios of the diet can be manipulated according to your individual lifestyle.
While some processed foods may be considered "vegan," you should still strive to base the majority of your diet around whole unprocessed foods for health reasons.
WHAT can't you eat?
Take a look at some of the foods around you. If any of them contain any type of animal products, this is generally considered a no go.
Here's a list of some foods prohibited by the vegan diet:
Meats
Fish
Milk
Cheese
Eggs
Many processed foods may contain animal products, so be sure to check ingredient labels to make sure.
WHY go vegan?
By practicing a vegan diet, you will automatically be eating foods with a higher concentration of phytonutrients and antioxidants. In turn, you may lower your risk of disease and even extend your lifespan.
IN FACT, a study was just published that studied various types of diets including vegans, lacto-ovo vegetarians (eggs and dairy allowed, but no meat), pescatarians (fish allowed, but no other meat), semi-vegetarians (consumes meat less than once a week), and non-vegetarians.
It turns out vegans had the highest level of carotenoids (antioxidants) and omega-3 fatty acids. Having high concentrations of these antioxidants may help prevent certain types of cancer and improve lifespan.
Many people that go vegan also tend to lose weight as they end up eating fewer calories and consuming more fiber. Lower blood pressure, improved cholesterol levels, and better heart health are all potential benefits as well.
What are the disadvantages of going vegan?
Since the vegan diet eliminates meat from your diet, you could be missing out on certain vital nutrients.
Certain nutrients are easier to obtain from animal products such as protein, iron, Vitamin B-12, and DHA (fish oil).
The good news is these nutrients can still be found in certain plant products or with the help of supplementation.
Should you try going Vegan?
If you intend on trying the vegan diet, my biggest recommendation is to be sure you are eating a wide variety of unprocessed foods. By consuming a varied diet, you will be more likely to get the valuable nutrients needed for sufficient health.
By the time you read this article, it is likely members of the British royal family Meghan Markle and Prince Harry have just had their first child.
I don't know about you, but I'm interested to see if they do in fact raise their child vegan.
If you want to try the vegan diet, or have already started it, let me how you like it. No matter which diet you choose, the best one is always the one you can stick to long-term.
Feel free to reach out to me, I'm always here to help.
Kindest regards,
Sean Torbati, CEO HPN